How to register: visit here. https://docs.google.com/forms/d/e/1FAIpQLScwpry-FLDYi8OkLlczHRwpxqb9ZFsFUJT0irW6cYuV6CA6TQ/viewform
Date: Morning, Nov8, 2023
Location: "Waseda Research Inovation Center", Waseda Building 120-5 (located inside of Waseda building 121), 513 Wasedatsurumakicho, Shinjuku City, Tokyo 162-0041.
Access: From Shinjuku Station, the fastest way is using Yamanote Line and Tozai Line. Please see the map below for detail.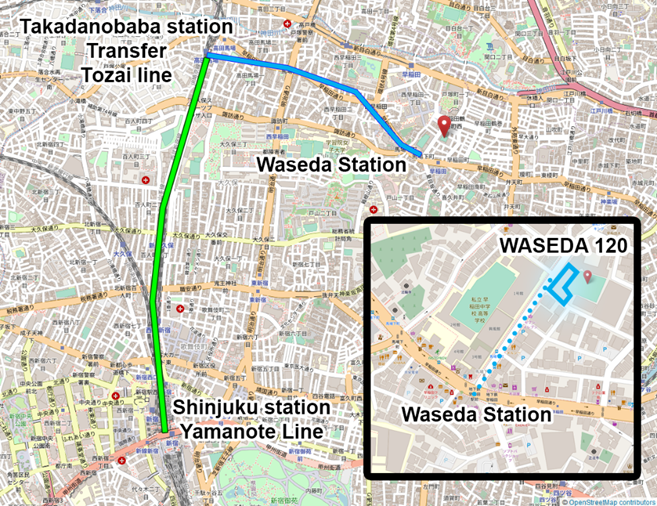 Please come inside from the front entrance that is next to the coffee shop "Tully's" and stay there at requested time.